Spring Spirit
May 01, 2023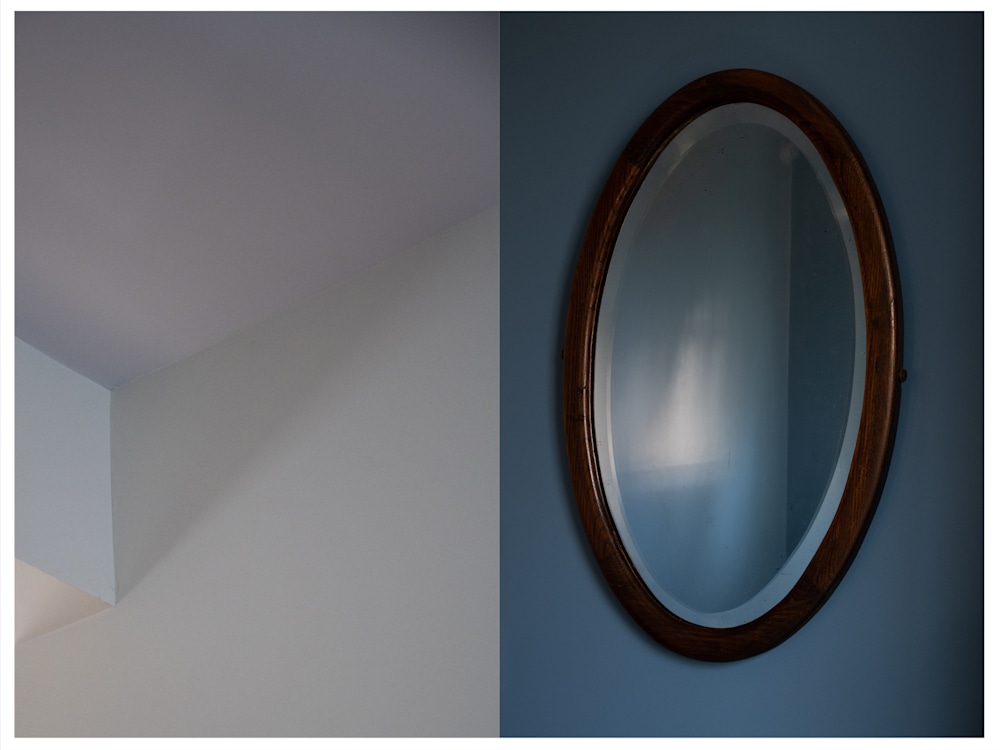 Spring Spirit
I've been playing and photographing around the house these days! The weather has been up and down, with a little snow, a lot of rain, as well as some sun too. However, it's so nice and cozy in my studio and home so I've been watching the subtle and beautiful light on my walls! Turns out it's super fun to photograph and I share one here with you today.
I call the shadows, shapes, and light on my walls 'Wall Murmurs'. I've made a bunch now, but this image was the one that really got me hooked! I noticed the sunlight making these interesting reflections on my walls late in the day. This antique mirror caught my attention as the light reflected on the blue wall and reflected back to me in the mirror! I paired it with another 'wall murmur' from a ceiling area in another part of the house, and it just seemed to speak to me. Maybe walls do talk after all!
I call it, 'Spirit', since the light in the mirror is like a sprite, fairy, or some kind of sweet energy! What do you think?
I hope you enjoy this image - there will be more coming in my Wall Murmur series - so check back soon! Thanks for reading my blog.
Kim
PS- Update! This image was awarded an 'Honorary Mention' at the Spring Art Exhibition, Monson, MA, House of Art.