New Gear -New adventures!
Sep 30, 2021
Hi friends!
After being locked down and following all the rules since this pandemic started, I finally went on a trip and flew on an airplane. We visited New Mexico - a place I have always wanted to see. My husband and I and our two best friends are vaccinated and we followed all CDC rules for travel and masking. We were happy to find that everyone flying and traveling was doing the same. Fantastic. We also chose to go to a place that would allow us to be outdoors and safe.
Since my camera gear was aging and I had just about worn out the motor drives in my 15-year-old lenses and my old Nikon D4s autofocus button was only working half the time, I decided to try out and rent the new Nikon Z7ii mirrorless camera and take it on my trip to Santa Fe.
Compact and lighter-weight than my old gear, it was super easy to get used to. My hand memory was still thinking that I had to move my fingers much further on the camera body to reach certain controls - crazy weird how firmly ingrained the hand movements were from my old Nikon - but that was the only thing that was annoying. The camera is wonderful! The new lenses are pretty sweet as well - I tried out the 14-24mm and the 24-70mm and I'm happy with them. The only thing I am lacking is a telephoto, but maybe next year. This new gear is not compatible with any of my studio lighting, so I'm letting that go for now. Yes, I bought this camera and lenses and traded in the old gear - thank you to Hunt's Photo in Melrose, MA!
The images here were taken with the new camera - from Bandelier National Monument in New Mexico, about an hour's drive from Santa Fe. It is a spectacular place and if you ever have an opportunity to go there, do it!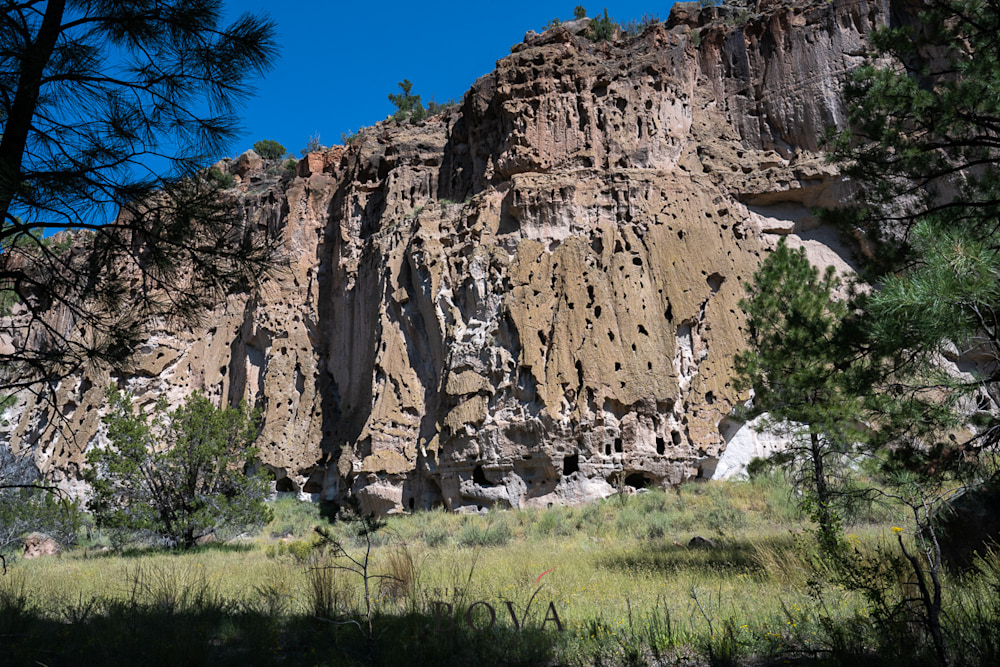 This is an extraordinary landscape - the valley and these cliffs were spectacular to view and to climb. In the photo below, if you look closely, you can see hikers climbing wooden ladders, doing what the Ancestral Pueblo people did to get up and down from their cave dwellings and we got to do it, too!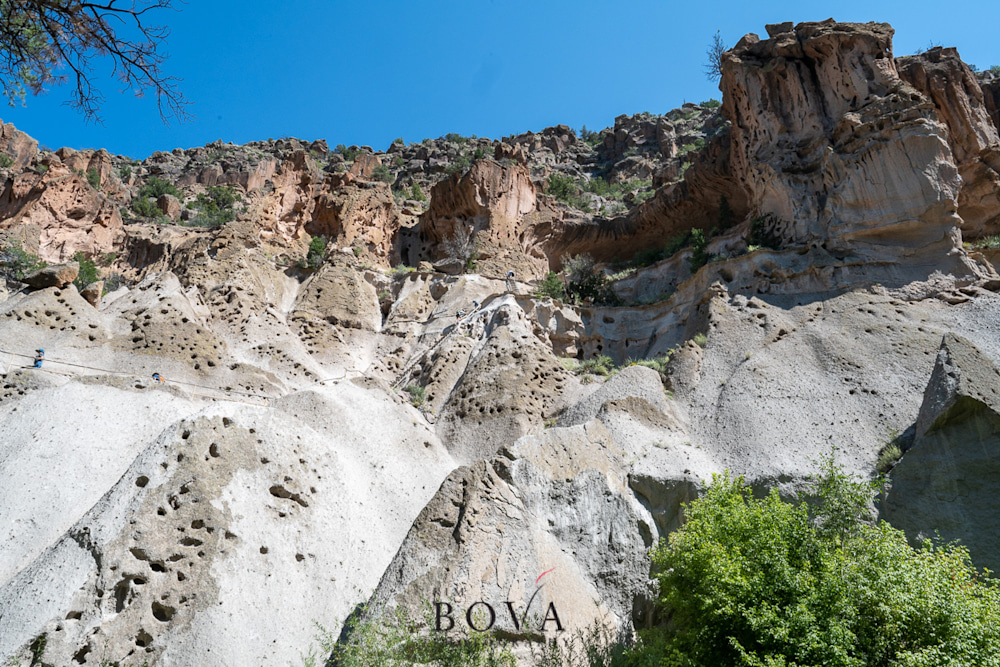 As some of you may know, I am afraid of heights. I somehow mustered up the courage to climb up and down this incredible cliff because I didn't travel that far to say, 'I can't'. As challenging as it was going up, coming down backward was even harder! I had to look between my legs to find the next rung, which meant I had to find a way to have 'selective' vision - meaning, find the next rung and DO NOT look anywhere else. I think there were 3 long wooden ladders in all. When I got halfway down each one, which felt like an eternity, I wanted to cry. (I didn't) When I finally reached the bottom of the last ladder and turned around, the crowd of people patiently waiting to go up were smiling and applauded me - then I cried! The tears were from relief and joy. It was an incredible moment. I could not have done this without my husband and our 2 best friends' constant encouragement going up and down. I am positive that everyone felt awe and fear going up and down those cliffs and yes, some people did decide not to go up, however, those who chose to conquer their fears, like me, were rewarded in many ways. I think I could do it again if I chose to - that's a win!
Here is the view from the top - I only took 2 photos because it actually felt like the camera might jump out of my hands, which was freaky. I knew I would kick myself if I didn't take a photo or two!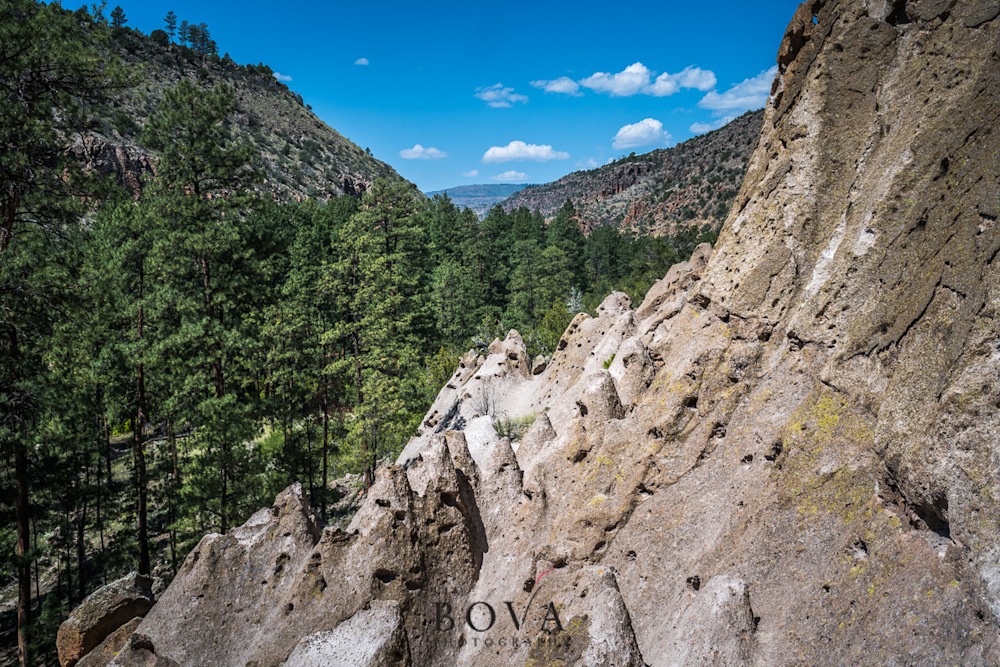 This next photo is from the top looking at my friends climbing down. Not even sure it is in focus... but it's proof!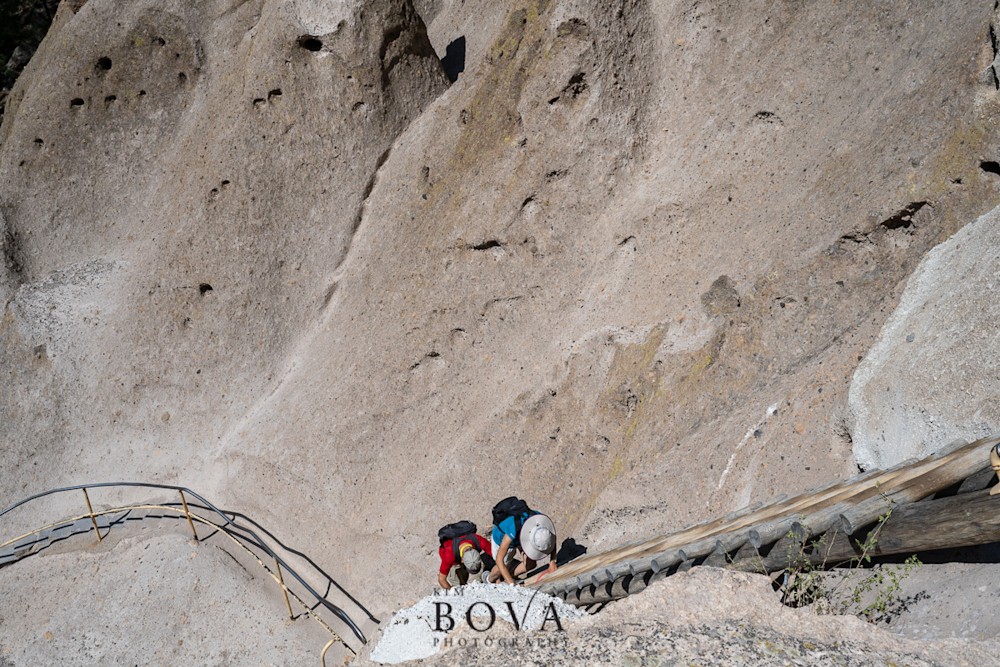 Check back soon - I will be taking part in the Artist Open Studios this Holiday season - Check back for info on that coming soon.
Thanks for reading my blog -
Kim